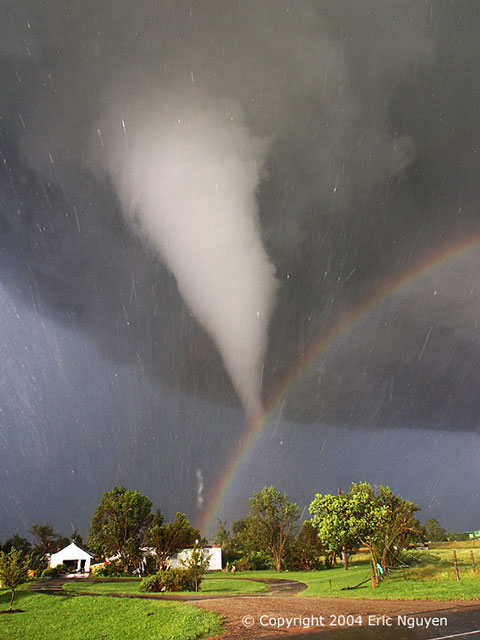 I was at the computer, half-writing/half-listening to a History Channel show called Shockwave. They began a segment on tornadoes, and started to show twisters turning over cars and ripping through houses. I knew a Wizard of Oz reference was coming...
They were talking to a woman named Darlene who was inside a house that was lifted 120 feet in air (and caught on camera). Her exact quote was:
When I looked out my back window, it reminded you (sic) of the Wizard of Oz when the house went flying through the air.
I'm very glad Darlene survived to tell her tale, and grant me a WoO reference.
p.s. That amazing picture is from a website called
The Astronomy Picture of the Day
. Every day NASA posts a new, oft-breathtaking picture. I guess the government is good for something.